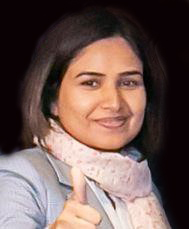 Uzma Rauf
For More Information Please Visit us.
Email
Uzma.rauf@ircm.com.pk
Web
www.ircm.com.pk
Message From CEO
CEO MESSAGE
Welcome to IRCM, Pioneer in Engineering Specialization and Pakistan's leading institute for advance skills and certification programs. We offer a unique and knowledge centric experience.
I am delighted that you are joining the professional & academic community at the IRCM to start or boost your career. IRCM takes great pride in its achievements over the past decade and is committed to deliver excellence in the new chapter of its history by giving you the strongest possible foundation to build your career. This is what makes the IRCM experience special, exciting and unique.
In the midst of rapid globalization, the presence of problems that should be tackled by humankind as a whole, including the depletion of natural resources, damage to the environment and poverty is becoming ever more ostensible. Handling such global-scale issues, which have great impact on requires that a wide range of people share their knowledge and subsequently utilize their shared knowledge to cooperate and take action. Cultivating the talented individuals who will take the lead in this sharing and utilization of knowledge is the most important duty of the IRCM. In this regard, we must never cease to face challenges with courage, wisdom and a sense of continuous development. Your quick stint at IRCM will be challenging, inspiring and rewarding because you will be pushing the boundaries of knowledge at the best Institute, which has been placed in the top category by the majority of Professionals in Pakistan and abroad. .
I welcome you to IRCM and look forward to seeing you soon